Cloth Diaper Safe Rash Creams
Some examples of these non-cloth diaper safe creams:
Desitin, Balmex, Boudreaus Butt Paste & Natural, Triple Paste, and A&D & Aquafor, Lanisinoh Diaper Rash Ointment. If you are in in a pinch and this is all you have on hand, no worries just use a small amount and you can use a fleece liner, flushable liner or a viva paper towel to lay between your baby and the cloth diaper to protect your babies diaper from the cream. Remember not to wash the liners or cloth wipes used on the non cloth diaper safe creams with your cloth diapers! Try to washing them with your regular laundry.
Here are some examples of some cloth diaper safe creams you can use with out worry with your cloth diapers: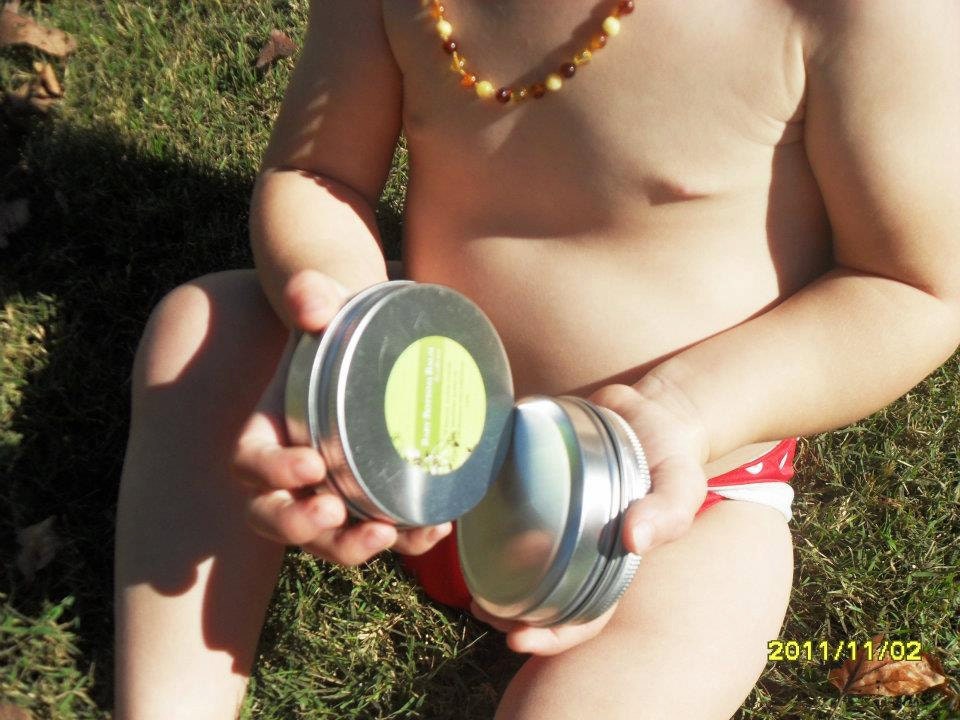 "EcoBody Baby Bottom Balm is a blend of soothing herbs, oils and probiotics. It will not stain or adversely affect cloth diapers. I have been using this recipe on my 2 year old daughter since she was 3 months old and it works magic! A little goes a long way, so this 2 oz. container will last a while :) I have also used it on cuts and scrapes and bug bites!"
"MotherLove Diaper Rash & Thrush Salve is a

n all-natural herbal salve for persistent, inflamed diaper rash. May also be used on mother's nursing nipples. Does not need to be washed off nipple prior to nursing.

Diaper safe

and compatible with all diapers including cloth. Motherlove's diaper rash & thrush has a zero rating (zero toxins) on

EWG's skin deep database

and is made with 96% certified organic ingredients. "
Lusa Booty Balm:
"Lusa Booty Balm,

Diaper rash, cuts, scrapes, drool rash, windburn, sunburn — try it on any sore or rashy skin."
Not listed above is Coconut Oil, which seems to be the "Windex" ("My big fat greek wedding") of the cloth diaper world. I have heard people using coconut oil for everything, weight loss, diaper rash prevention, healing, dry skin, etc. There are a billion and one brands of Coconut oil just be sure that it is all natural and in the form you want. Coconut oil seems to work well and is definitely cloth diaper safe.
Easiest way to tell if a cream or ointment is cloth diaper safe is look at the ingredient's list and if you see anything you can't pronounce it's probably synthetic and therefore wont wash out of your diapers like natural ingredient's do.
There is a plethora of other WAHM made Diaper Creams and Salves out there. Feel free to list ones you have found to work.
Please note: we were not asked by any of the following diaper cream manufacturers for this post. This list was populated in random order solely to help our followers find a cloth diaper safe cream for their family.