I've done posts on the subject before, but it is something that stands near and dear to my heart:

Healthy food for kids
I know, beleive me I KNOW how hard it is to get kids to eat food, let alone food that is good for them! So, it is always good to have more ammo in your pocket to pull out when you need ideas.

Pinterest is a great idea to do just that. My weekly routine of food is getting pretty boring, so I went on pinterest to look for some new ideas.

Click on each photo to be taken to their website
Wholesometoddlerfood.com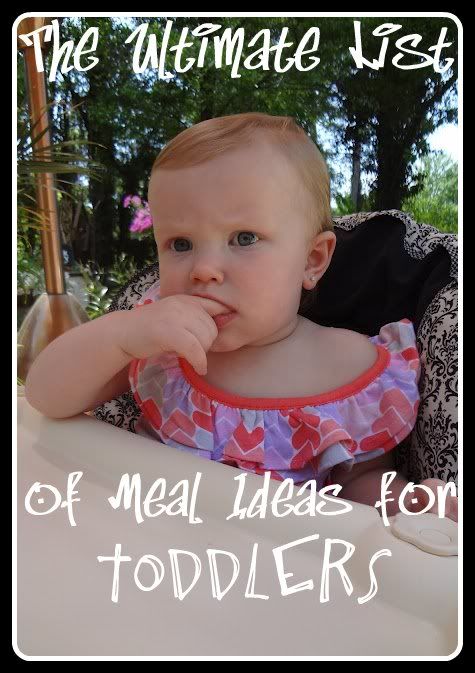 Nurtured baby breaks foods down into ages, which is handy
These sites have tons of ideas!
I know some days it is hard to be a mom and be creative all at once, these will help throw new things into routines!
Did you find anything you are going to try?