All-in-two (AI2) diaper systems are my favorite which is one of the many reasons why I love my SoftBums stash.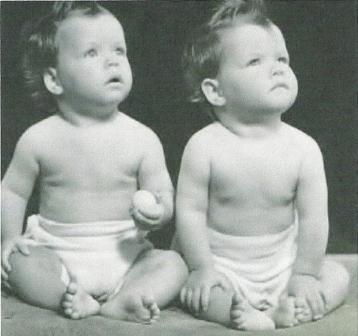 To me AI2's make perfect sense:
1. It has 2 parts, the outer part that keeps baby dry, and the inner part that absorbs or catches baby's duties.
2. It is easy, snap in pod, put on baby. Limited folding and confusion no pins and is very similar to a fitted in the ease of use.
3. You don't HAVE to buy a ton of shells, you can get by on a few since you can re-use them until they get dirty or until they need to be washed.
5. Both the SoftBums Omni and Echo can be used as an AI2 (more to come on this).
6. Even if you use disposables sometimes, or even all the time, a couple great SoftBums shells are handy to have in your baby's wardrobe. They are great for going over sposies to keep messes in, to keep sagging diapers from sagging, to keep pants up on skinny toddlers, or to cover the not so cute sposie under a sweet little dress.
SoftBums has both an exclusive AI2 system and a Pocket which can double as an AI2. This is super unique in the cloth diapering world! Flexibility is awesome!
I am not sure if many people do this or not, but if you stuff your Omni, use it then wash it. Read on!
As long as the Omni shell isn't dirty, and by dirty I mean, poopy or super stinky, hang it to air dry like you do your Echo shells and when dry, snap a pod in it and use it as an AI2! It will save your Omni's from the wear and tear of washing every time and you will get more uses out of it! Give it a shot!