My son has been an exclusive SoftBummer since 6 weeks. He would wear an occasional sposie when with grandparents but even they were happy to cloth diaper when staying overnight. When I first started cloth, I was nervous about the diaper bag situation, how in the world was day to day life with cloth when I am out and about with my boy? My main concerns were:

1) How many do I bring with? And is there room in the diaper bag?
2) What do I do if it is a nasty disaster of a poo? What do I do with it, and am I going to stink like poopy diaper carrying it around all day?
Most of these questions were also pertinent to sposies too, but the fact that I couldn't just toss it and walk away seemed to weigh on my mind. After cloth diapering for 3 years with my SoftBums, I'll answer these questions as frankly as I can.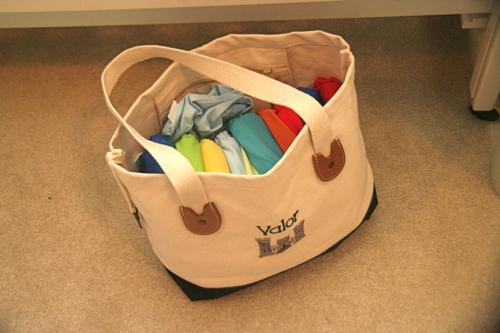 1) When I was out and about, with one in cloth, just running a few errands for the morning I would generally pack my cloth as follows:
Baby in fresh diaper, super absorbent, and radar in tune with the poo cycle. I would generally pack one Echo stuffed with a super, and an extra super pod. This would get me 2 solid diaper changes. I would change him generally before he needed to be changed (to prevent any compression leaks from sitting in the cart/carrier) toss the wet insert into the wet bag, zip it up, and use my fully new stuffed Echo. I wouldn't put the cover I just took off of him in the wetbag, rather, I'd leave it inside-out in the diaper bag or lay it under the cart to let it air out this way I could use that insert again if needed. Another option here, if you're mall shopping or making multiple stops, leave it in your car on the seat/dash and it will air out and dry there and you can grab it when you stop back to drop off your shopping bags!
You of course will need to modify depending on your baby, how heavy of a wetter they are, their poop cycle, and how long you will be away from home. Just remember the momma's secret, there is a diaper bag and a travel stash! I like to leave a kit in my car that is fully stashed with snacks, suckers, toys, and diapers in the car. Temper tantrum averted and endless supply of diapers! As for #2- wetbags with zippers will be your life saver! I like planet wise wetbags but there are a billion to choose from out there find something you like and stick with it. These do an amazing job at containing stink, and are big enough to handle a full set of toddler clothes if there is a need for a full clothing change. Again, that stash in the car with a full clothing change for each kiddo will save you here!
Traveling further from home!? Planes, Trains and Automobiles?
I have made several trips with cloth. My first LONG trip was to Florida (from Minnesota) for a family vacation when my son was 9 months. I traveled with cloth only. My hubby flew out 2 days before us so I was responsible for getting myself and our son there and all our stuff. It was a lot. But I did it and it was fine.
Reasons I traveled with cloth:
I didn't want to have to worry about finding diapers when we got there.
I wanted to try it-I could always buy diapers later if it was too big of a hassle
Needed to prove my in-laws wrong (LOL)
There was a washer/dryer in the condo-laundry was no worry, i just packed a travel shampoo bottle with my detergent.
I packed the diaper bag heavy, 5-6 pre-stuffed super diapers, I needed to be prepared, what if they lost my luggage?!
One of my concerns was where to pack the diapers in my luggage. I was traveling with a car seat, and had purchased a car seat protector so the airline didn't ruin my carseat, and so what I did was pack that the rest of the way full with diapers. In retrospect-wayyy too many diapers. I liked this too because I checked that at the gate and picked it up at the gate so there was very little chance it would be lost! This is how I traveled with cloth on trips like this from then on. Worked great!
My tips, don't bring your whole stash! Easier said than done! Just expect you'll wash a couple times more and you'll wash right before you come home too so your luggage doesn't stink like dirty diapers, attract bomb dogs and delay your flight.
I took a train to WI to visit a friend when my son was about 11 months, he did great! The rocking of the train made a sleepy baby boy. I packed only cloth, the same way as on the trip to FL and had no issues.
I have since flown to FL 2 more times but these times I had 2 babies in cloth. I packed those darn car seat bags so full of cloth diapers I didn't know how I was going to get them out of there in the parking lot! It is a great way to pack more without paying for more luggage!
I honestly think the biggest pain traveling with cloth is changing diapers on the go. Not that it would be any different with sposies, but not all airplanes have the infant table to change diapers! So then you're left trying to change them on your lap and disgusting your neighboring seat buddy or some how balancing them in the itty bitty bathroom. It isn't fun, much easier on a train with the large areas in the bottom of a car, or if you get a sleeper car, then no worries at all! Trains are great too because you have access to your luggage at all times, just pack your cloth so you can easily open a zipper part way and grab and go, leave the front of the bag empty so you can stash your wetbag in there so when you have dirties they are easy to drop off one handed.
It is hard to say, but a lot of it is trial and error. You will learn a lot the first time you travel with cloth maybe you'll learn to "never do that again" or "that wasn't so bad". Give it a try, it's not too hard.
Consider this if you choose to go with sposies for your trip, bring some of your cloth covers with, it may save you a blow out when you are stranded in the airport without your luggage!
How do you travel with cloth? What are your tips and tricks you've learned? New to cloth, what are your worries we can address with traveling with cloth?