We came across this great review of SoftBums. From Adventures-in-fluff.blogspot.com
Below is a excerpt from the blog post, please follow the link to read the whole thing!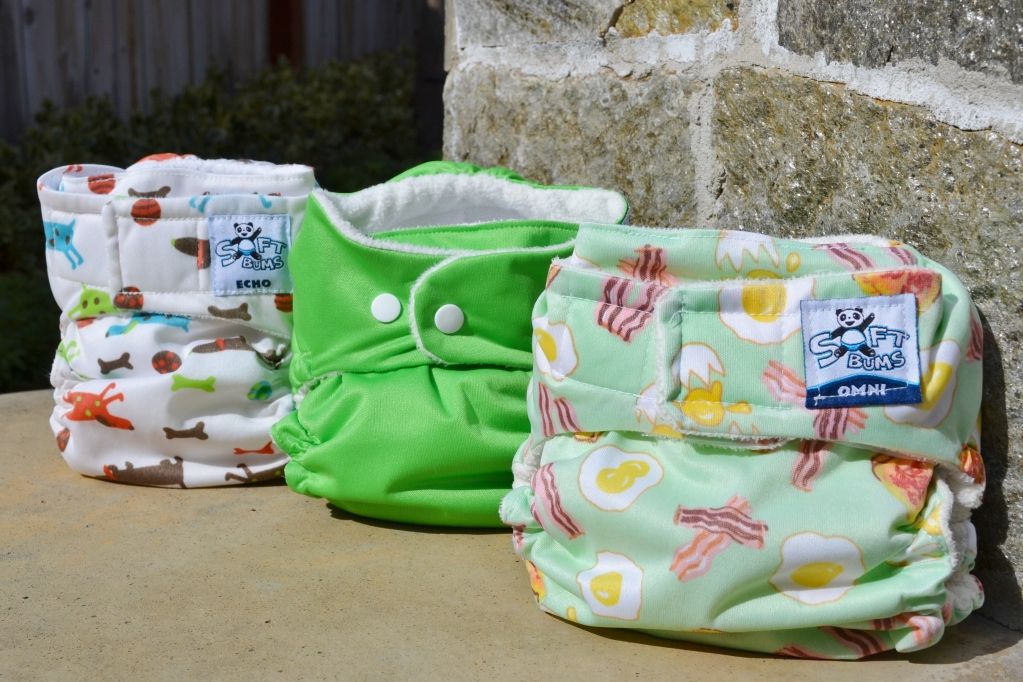 When I first started my cloth diapering research a year ago I did not
understand the point of an All-In-Two diaper system. I didn't understand how
those little inserts were going to contain anything. How could I possibly use the
shell more than one time???? Wouldn't it be gross? Also during my research
The Echo was an All-In-Two system and the Omni was a combo of an All-In-Two / Pocket
Diaper. Both had great reviews and both were super cute, but ack! I still wasn't sure
about the All-In-Two system. Being the diaper testing girl that I am I decided I would
try out the SoftBums Omni. I figured if I hated the All-In-Two feature then at least I had
a pocket diaper. Then SoftBums launched their new prints. Man! They were all so cute!
Ok, I couldn't resist and I got both an Echo and an Omni. If they flop I just sell them
right? Fast forward 6 months. I've been using my SoftBums for 4 months now and I LOVE
them!!!! Who would have known...
Please visit her blog for the rest of the review. It has video and a bunch of
great photos and descriptions!