Here are some of our favorites for the week!

Bamboobies are the new choice for mothers who want a
washable breast pad that doesn't leak or show through clothing.
Bamboo, organic cotton and hemp make these reusable breast pads
the most absorbent and unbelievably soft nursing pads around.
Reviewers have likened them to cashmere sweaters, puppy ears and clouds!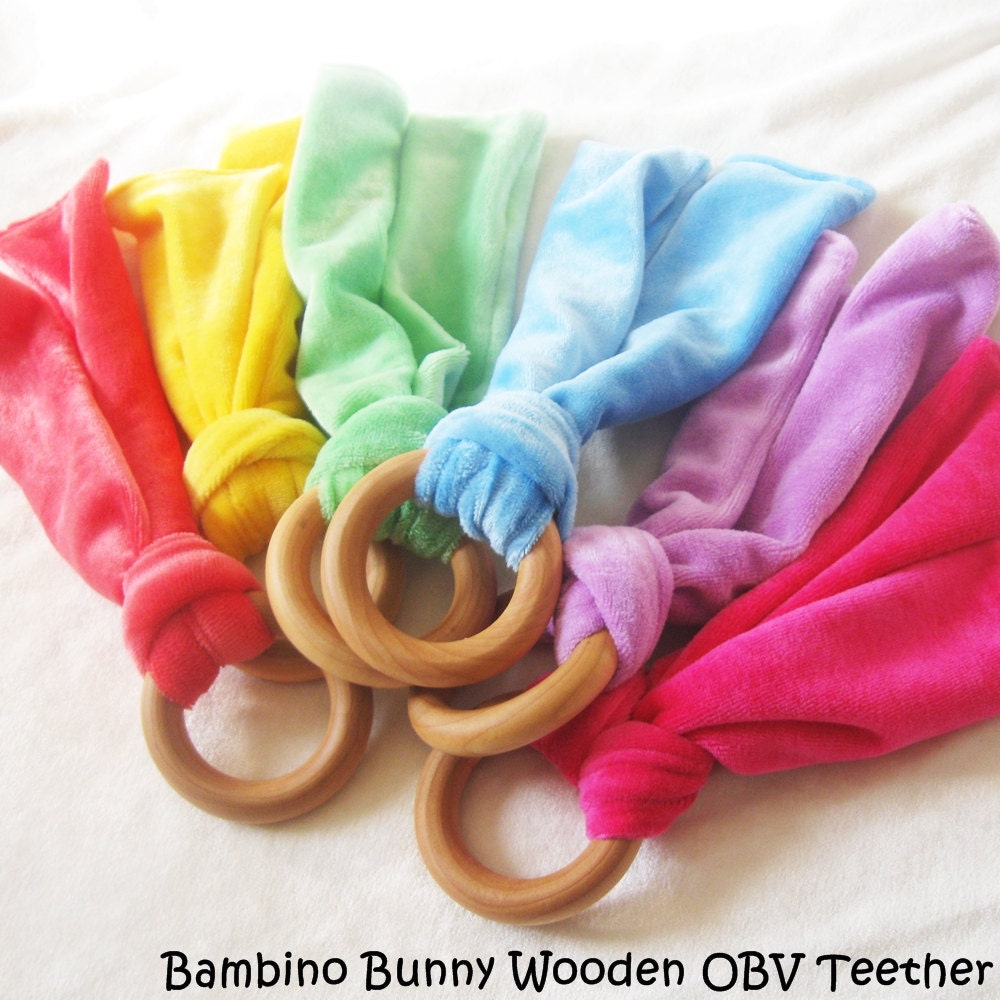 This handmade teething ring is perfect for your little one to gnaw their way through teething discomforts. The Bambino Bunny features hand-dyed organic bamboo velour tied to a wooden ring, providing both firm and soft surfaces to chew, as well as making it easy to grasp.
Organic bamboo velour (OBV) is so luxuriously soft and snuggly- makes a great mini lovey! As a bonus, since bamboo is so absorbent, it'll help keep all that drool under control. The fabric "ears" are removable, so you can simply toss the OBV into the wash as needed. Untied, the fabric measures around 2 x 21 inches.
The wooden ring is made of quality maple wood, sanded by hand until completely smooth to the touch. It measures 2.75 inches in diameter. It's been polished with food-grade beeswax (with organic jojoba oil, and no petroleum ingredients). The oil conditions the wood, and the beeswax provides a protective barrier that helps keep out bacteria.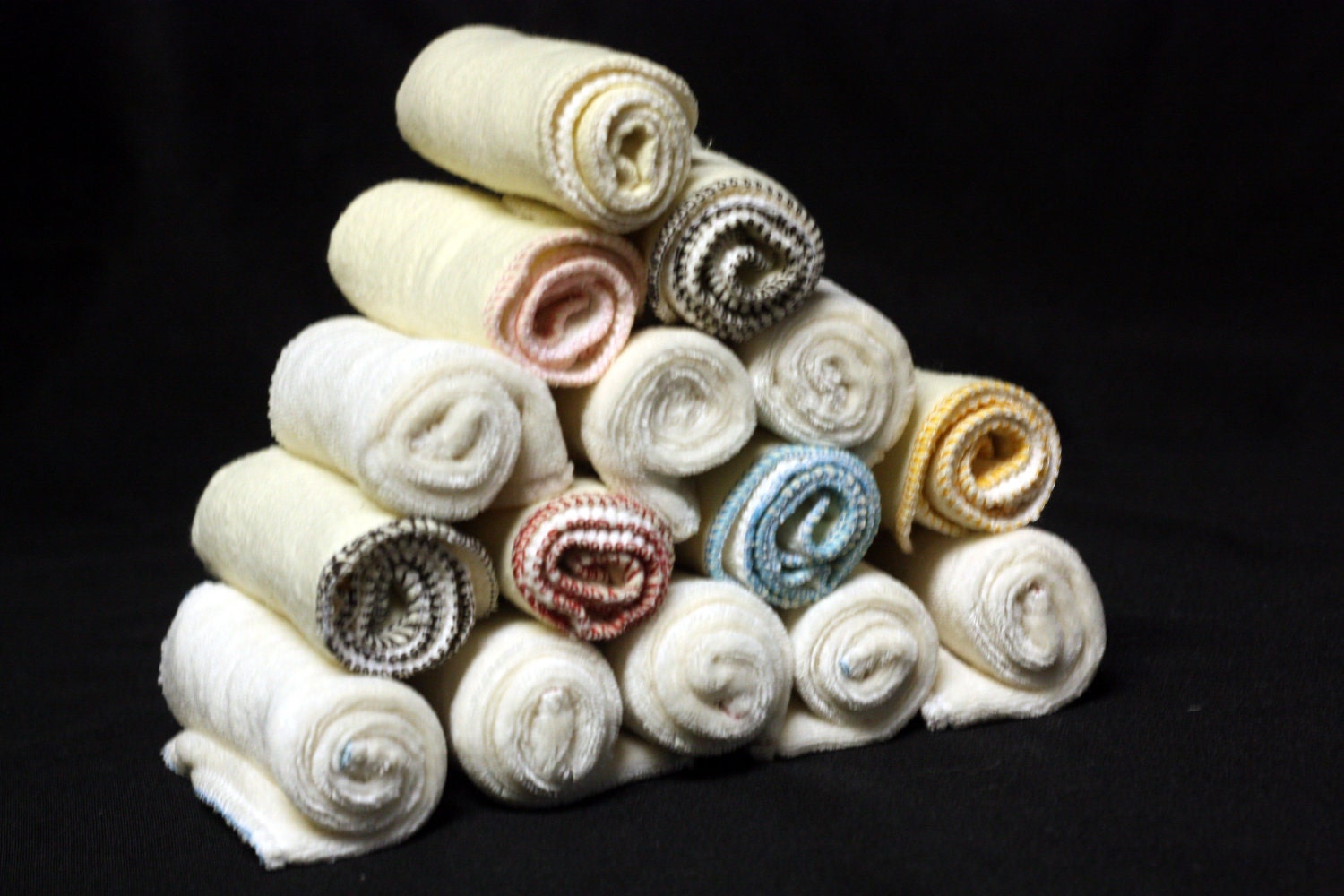 This set of 12 luxurious and SOFT organic bamboo velour/flannel wipes are double layered with one side being the soft bamboo velour and the other side being a natural flannel. These wipes are a generous 8"x8" and are big enough for even the biggest messes.
You choose your thread colours- brown, black, orange, aqua, pink, cranberry- or ask for a multi-pack, the choice is always yours.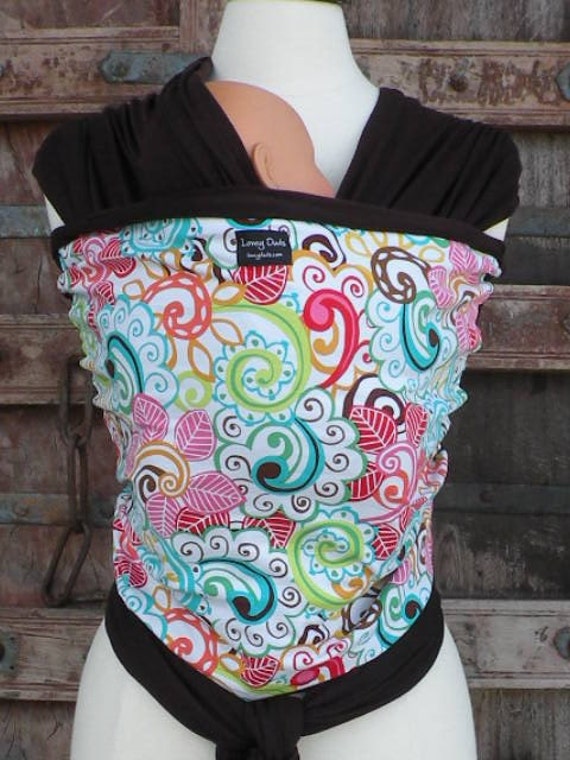 This beautiful baby wrap is made from 100% certified organic bamboo fiber that is softer than the softest cotton, has a natural sheen to the surface and feels similar to silk or cashmere.
Our organic bamboo wraps wick moisture away from the body, thermal regulating which keeps baby cool in the summer and warm in the winter. It is also naturally antibacterial, provides UV protection, hypoallergenic, eco-friendly and sustainable. It's the perfect fabric to have next to a newborn baby's skin!
Our bamboo wraps are 100% bamboo, not a bamboo cotton blend.
Snap both sidestogether, place it in your sink, and you're ready for bath time!
Fits in the Sink

Bathe your child in a comfortable position, without hurting your back andknees.
Cradles Baby

The non-slip material wraps around your baby, keeping your little Puj cradledand protected.
Super Soft

The Puj Tub is PVC-free and BPA-free, giving your baby the ultimate comfortwithout exposing them to harmful chemicals.
Stores Flat

Say good bye to the old bulky bath tubs your parents used. At less than 1-inchthick, the Puj Tub can store flat behind your door!
Recommended Age

Using the Puj Tub for babies 0-6 months, or up to 17 lbs, whichever comesfirst.
Flexible
Fits in a variety ofsinks, but fits best in sinks that measure 16"-18" side to side, 12" - 14"front to back, and 6"-8" deep.
Citrus Lane
is a brilliant new subscription service made for moms, by moms. For $25 each month, you get a box guaranteed to hold over $50 worth of carefully curated baby necessities geared toward your baby's age and needs from newborn to 18 months. Kind of like a surprise goodie bag, only with fun stuff for the baby.
For example, their Baby Shower box (shown above) might include a high quality linen swaddle blanket, organic cotton mitts, a $50 gift card for announcement printing, and tools to record your new memories before the sleepless haze of parenthood really sets in. But there are also boxes for new moms, teething, self-feeding, bath time, and more.
The items inside, although always a surprise, are a fantastic
ohmygoshineedthat
mix of cute and useful from what I've seen.

Read more: http://www.coolmompicks.com/2011/08/citrus_lane_for_new_moms.php#ixzz1pmTAFaGO