Cod Liver Oil (I didn't even know this was in some creams-A&D and Desitin for example)

Microcrystalline Wax

Paraffin Wax

Excessive Fragrance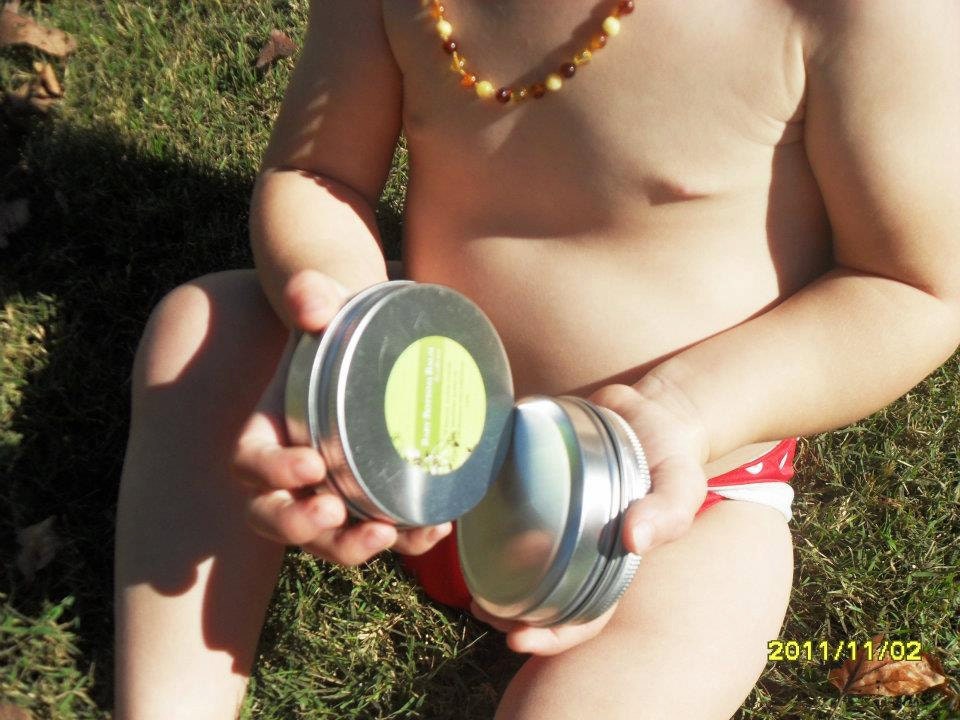 "EcoBody Baby Bottom Balm is a blend of soothing herbs, oils and probiotics. It will not stain or adversely affect cloth diapers. I have been using this recipe on my 2 year old daughter since she was 3 months old and it works magic! A little goes a long way, so this 2 oz. container will last a while :) I have also used it on cuts and scrapes and bug bites!"
These are listed in no order and the details next to them are from the company websites, not my own opinions. Like I said, I have never tried any of these--Not listed above is Coconut Oil, which seems to be the "Windex" ("My big fat greek wedding") of the cloth diaper world. I have heard people using coconut oil for everything, weight loss, diaper rash prevention, healing, dry skin, etc. There are a billion and one brands of Coconut oil just be sure that it is all natural and in the form you want. There are more oil like ones and some that are more butter like.
If you want to be extra safe and protect your diapers from creams, consider cloth diaper liners they will put a barrier between baby and the diapers.
If I missed something and you'd like it included please add it in the comments and I'll look into it.
Have a great Thanksgiving!